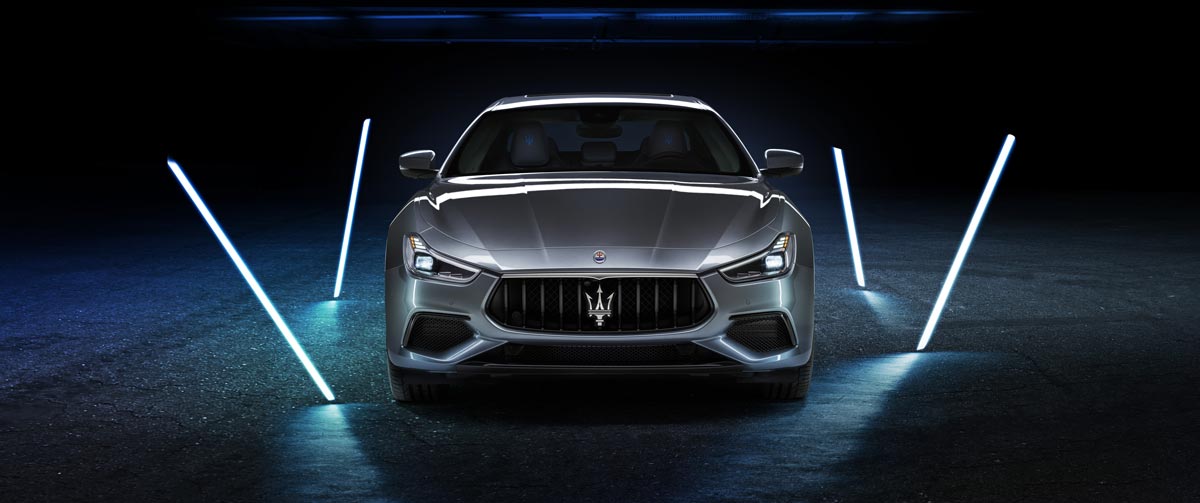 It may be a long-time coming, but in early 2021 Philadelphia drivers will finally have a chance to see the next generation of Maserati performance. The all-new Maserati Ghibli Hybrid will be coming to Maserati of the Main Line early next year, and we can't wait to show you all that this high-performance grand tourer has to offer.
Mild Hybrid Technology
The 2021 Maserati Ghibli Hybrid isn't a slowed-down, eco-conscious version of hybrid technology. Instead, hybrid tech has been put to use to improve acceleration and overall power output while featuring drive modes that will help improve fuel economy when you need it. A 2.0-liter turbocharged engine is the heart of the system, while an electric supercharger boosts power to 330 horsepower and 332 pound-feet of torque. If that sounds like a lot of power for a 2.0-liter four pot, that's because it is, and only this clever technology makes such power output possible at this relatively low displacement. Not only does that mean you get an engine that beautifully blends power and efficiency, but it keeps weight down as well, which will improve every aspect of your driving experience.
What's Inside?
Other than the revolutionary new powertrain, the 2021 Maserati Ghibli Hybrid is every bit the luxurious Italian sports car that you know and love. It comes with premium leather upholstery, heated and ventilated seats, a power sliding sunroof, and multi-zone climate control to keep your entire cabin comfortable. A new 8.0-inch infotainment display improves your access to information and connectivity features, while the built-in navigation can now predict traffic patterns based on live data to help you find faster routes.
Contact Us Today!
To keep up with all the latest 2021 Maserati Ghibli Hybrid news, including when the first models begin arriving at our Philadelphia dealership, contact us today!