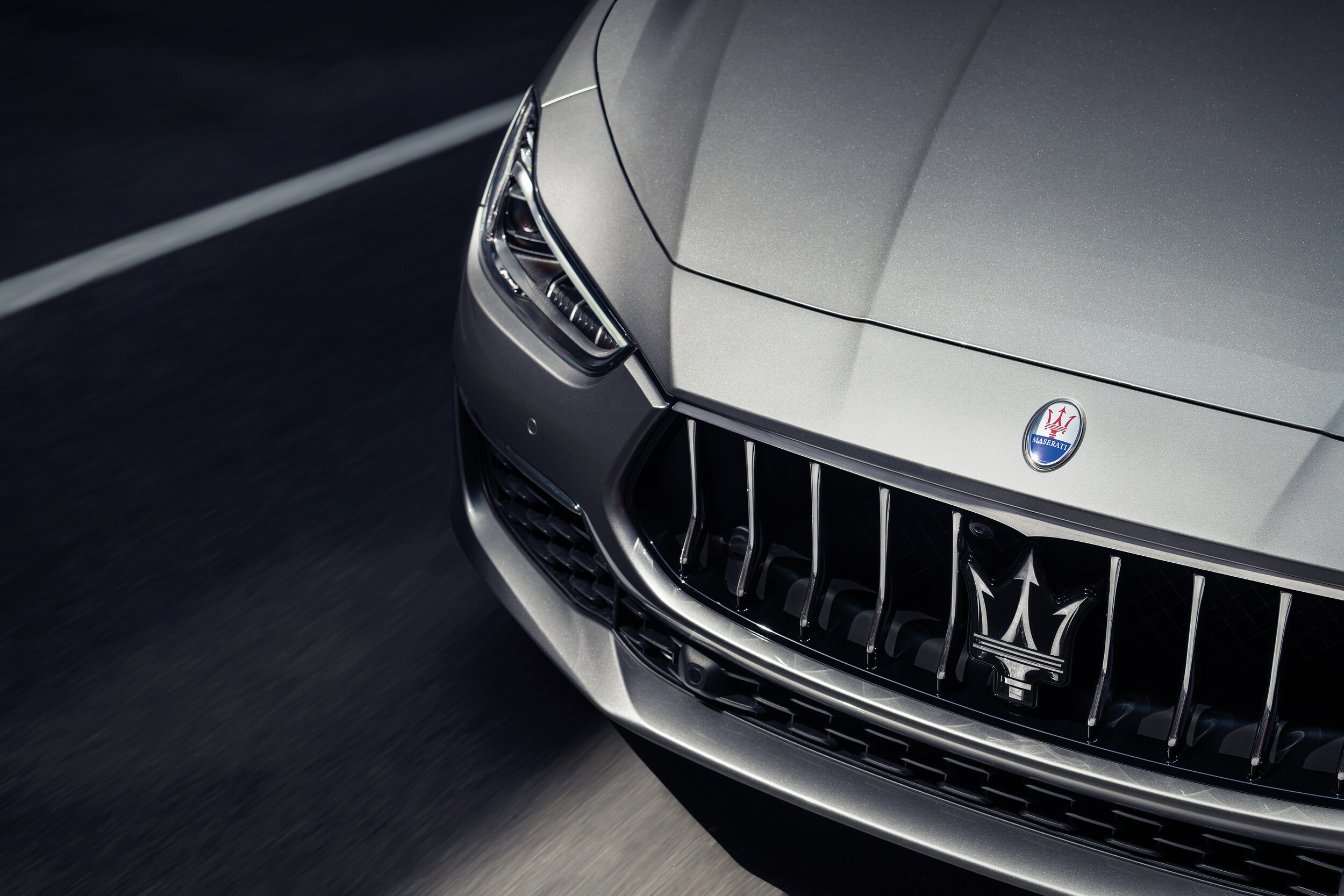 The iconic grille of the current Maserati Ghibli.
Staying up to date with the current electrified trends of the automotive industry while still retaining the performance-oriented zeal expected of an exotic brand, Maserati finally steps into the spotlight with its rumored upcoming Maserati Ghibli Hybrid model. This will be the first alternative engine configuration offered from Maserati, and it's expected to be debuted at the Beijing car show in late April 2020.
More About the Maserati Ghibli
While few details are known of the upcoming hybrid powertrain, what we know of the long-loved classic Maserati Ghibli sedan is overwhelmingly impressive. Its unique shape boasts four doors and five seats with plenty of luxurious interior materials and an exotic exterior flanked by chrome details.
The current traditional engine lineup offers unique V6 options straight from Italy that excel in performance, torque, and acceleration. All-wheel drive is currently an option for the Maserati sedan, offering unprecedented drive confidence even across harsh conditions. Also, opt to coat your interior with unique Ermenegildo Zegna silk upholstery for the exclusive look and feel that the Maserati name conjures.
Looking Forward to the Introduction of the Maserati Hybrid
Certainly Philadelphia drivers will be excited to learn more of what the Maserati Ghibli Hybrid has to offer, but specific details, such as the precise configuration of the hybrid engine (whether it's a plug-in, etc.) will just have to wait until April.
Keep tabs on the latest news from Maserati with the team here at Maserati of the Main Line, just minutes outside of Philadelphia. In the meantime, if you'd like to explore what the latest model of the new Maserati Ghibli has to offer, explore our new inventory. There's plenty to browse in there.