Firsthand Look at the All-New Maserati MC20
The first of its kind, the all-new Maserati MC20 is a Super Sports Car for the ages.  A first-class performance sedan leading the way into the future, the MC20 boasts the unrelenting audacity to help fight along the front lines of the brave new world.  Poised to shift your momentum along your daily commute in Philadelphia, obtain a sense of clarity and control behind the wheel of Maserati's latest masterpiece.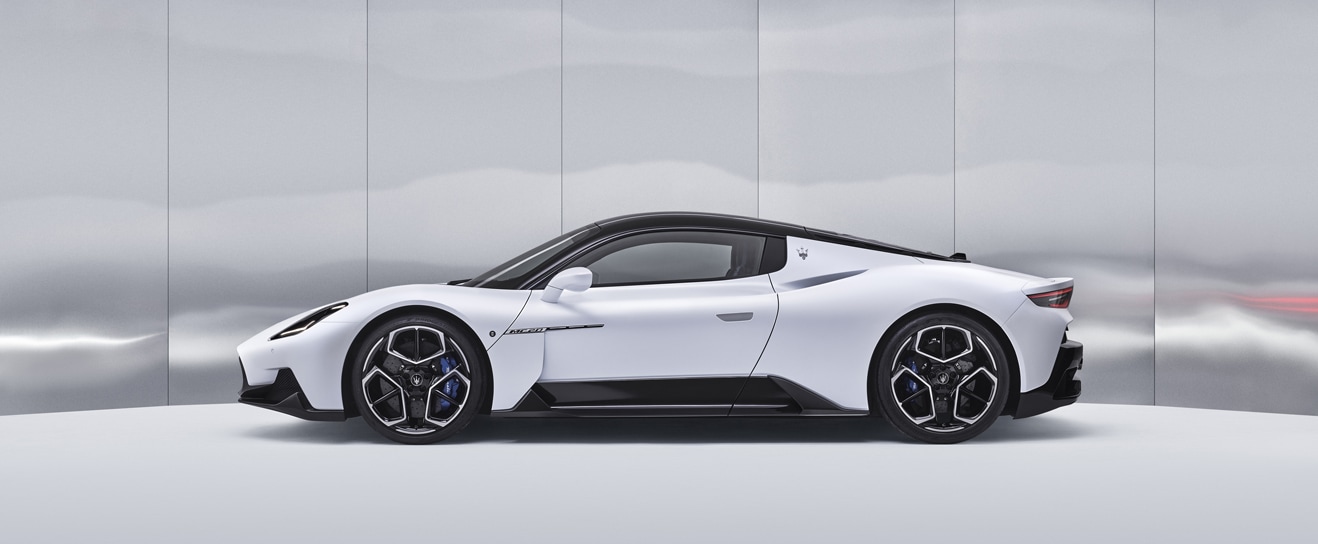 Heart-Racing Performance
When it comes to performance, the ceiling of Maserati's world-famous capability knows no bounds.  Extending to the sky and back, the new Maserati MC20 comes standard equipped with a 3.0-liter V6 engine that produces an invigorating 621 horsepower.  Engineered using patented racing-derived technology, it's no surprise that the new MC20 was born and bred for the high-speed track.
Featuring a new high-performance Nettuno engine, the all-new MC20 revs with a distinctive growl that only be described as Pure Maserati.  A beast on the open roads outside of Philadelphia, the new Maserati MC20 doubles your intake with an innovative powertrain that's designed for thrills.  Utilizing an abundance of feather-light building materials, the Maserati MC20 comes together seamlessly to deliver outstanding performance and handling.