New Maserati Quattroporte For Sale in Philadelphia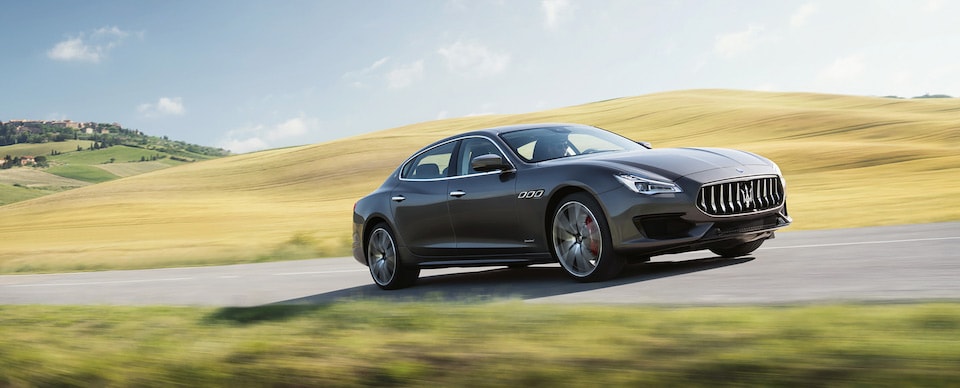 It's unique in its appearance, even though the market is saturated with sedans, this 4-Door Maserati sticks out in the best possible way. The Maserati Quattroporte isn't an average car -- its name alone implies that. Once you delve deeper into the features and available engine specifications, you'll understand how easy it is to fall in love with a car. You can choose from the Quattroporte S, S Q4, and GTS to get further into the customization process, with each trim raising the bar in style and features.
Performance & Horsepower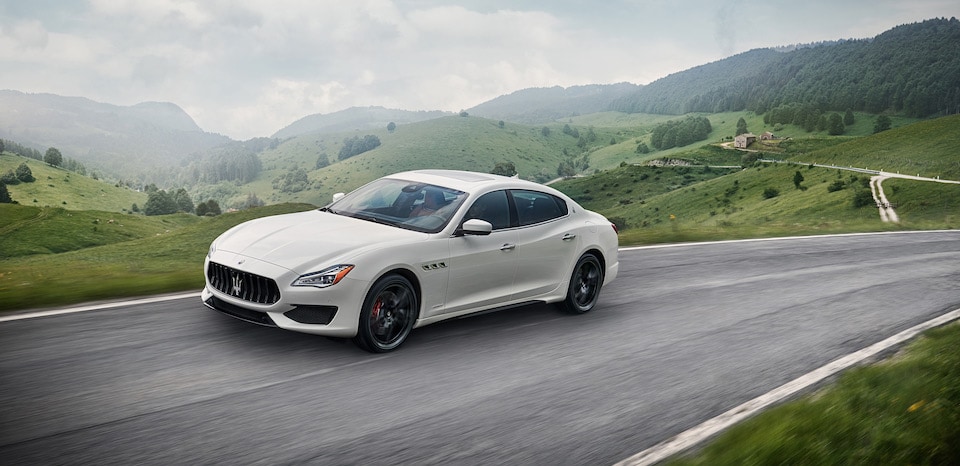 This 4-Door Maserati doesn't skimp on the power, delivering up to 424 horsepower with the 3.0-liter V6 engine, or 523 horsepower on the 3.8-liter V8 engine that proves the Quattroporte isn't average. Get up to 60 mph in under 5 seconds and hear the purr of the engine as you say goodbye to conventional commutes. Selectable drive modes, Normal, Sport, Off-Road, and I.C.E. (Increased Control & Efficiency), give this Maserati sedan an edge in any situation, and available Q4 all-wheel drive only adds to the impressive control of this car.
Exotic Luxury & Interior
Aside from the power this Quattroporte can provide, your interior will prove to be memorable. Offering smartphone integration from Android Auto and Apple CarPlay, this a 4-Door Maserati does more than simply power through the drive through Philadelphia. Experience features like the Zegna silk upholstery or leather seats, 12-way power front memory seats, and numerous driver assist features to protect and support you.
If it's anything like its predecessors, the new Maserati Quattroporte will surely be a car to remember. Its refined exterior and impressive performance is part of what makes this car what it is, and you'll appreciate our team's commitment to finding you the right Maserati lease or loan for your life. Contact us today to learn more.