For Genuine Maserati Parts and Accessories near Philadelphia, Only Trust Maserati of the Main Line
Here at Maserati of the Main Line, we feel that choosing a Maserati car is unlike choosing any other luxury car on the market. Buying a Maserati is like becoming part of a legacy of Italian luxury that spans generations. And while our Maserati cars have a deserved reputation as some of the most distinguished and long-lasting luxury vehicles on the market, they do still require replacement parts from time to time. Fortunately, when that time comes for your Maserati, the first and only place you need to turn to is Maserati of the Main Line.
At our Main Line Maserati dealership, we're known for new and pre-owned Maserati sales, but we have equal expertise and selection when it comes to genuine Maserati parts and accessories. From regularly replaced components like oil filters and brake pads to tires, batteries, suspension components, and more, our selection is second to none here at Maserati of the Main Line, and we'd relish the opportunity to put your experience to work for you.
Why Should You Choose OEM Maserati Parts From Maserati of the Main Line?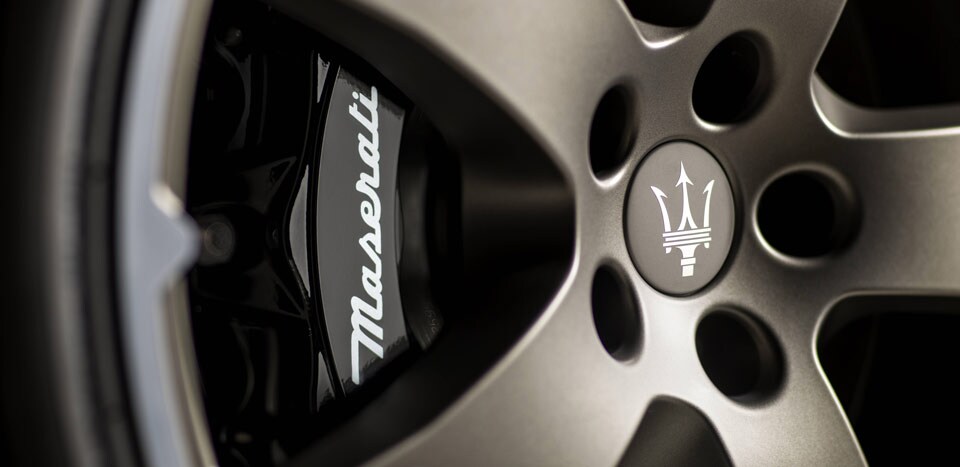 Maserati cars are known as a marriage of art, engineering, and generations of Italian luxury influence. But our new Maserati cars could not achieve such feats of design that have earned critical acclaim the world over were it not for the keen craftsmanship of each and every one of their parts.
The fact of the matter is that when it comes to genuine Maserati parts and generic auto parts, Maserati parts are cut from a different cloth, or fine Italian leather as the case may be with the upholstery. Genuine Maserati parts are manufactured by the very same engineering teams that initially built your Maserati in the first place, so you can be certain they meet the regimented and rigorous Maserati quality control standards. Unfortunately with generic auto components, you can't be certain of what sort of quality testing they've been subjected to.
Additionally, when you choose genuine Maserati parts, you can be certain that you'll find the ideal fit for your Maserati car. Whether you're seeking Maserati Levante parts, Maserati Ghibli parts, or even Maserati Quattroporte parts, finding exactly what you're searching for is practically a certainty here at our Maserati service center near Philadelphia.
Personalize Your Maserati to Your Needs with Genuine Maserati Accessories
While genuine replacement Maserati part are the main reason many Philadelphian Maserati owners come to us, we also proudly carry a wide variety of genuine Maserati accessories. If you're looking to customize your new Maserati with something unique, or augment its capabilities to suit your lifestyle, you'll want to see what our selection of OEM Maserati accessories offers. From roof racks for bikes and ski gear to cargo area protectors to keep your golf cleats and clubs from soiling your interior, our genuine Maserati accessories are just what you need to make your Maserati truly your own.
In Need of Aid Installing Your Genuine Maserati Parts and Accessories? Count on our Service Technicians Here at Maserati of the Main Line
You've worked hard to earn your Maserati car, so let us handle the task of keeping it in great shape for years to come. When you buy your genuine Maserati parts at our service center near Philadelphia, you'll have access to our team of certified Maserati technicians to install them for you. Feel free to get in touch or schedule a service visit online today.